How Freight Forwarders Can Win More Bids in 2023
Presented by FTA, Neolink, & Logixboard
About this logistics webinar
On Thursday, February 23rd, we hosted our webinar "How Freight Forwarders Are Winning More Bids in 2023," where we rounded up some freight forwarding experts to talk about sales enablement in today's landscape.
Our VP of Marketing Shaila Ortega and SVP of Revenue Jimmy Speyer sat down with FTA's Sal Malici and Neolink's Sean Crook to dive into hot topics including:
Challenges forwarders are facing in the industry
How to invest in learning and development for your team
Common objections forwarders are hearing from shippers
Actionable takeaways for forwarders to compete
What are the current challenges that freight forwarders are facing today?
As we move further out of COVID-era volatility and rate hikes, a lot of forwarders are hopeful that the industry has returned to normal. However, experts say that the environment hasn't necessarily changed. Rather, we're just dealing with a different set of variables.
Our panel listed out some trends they've been seeing in the environment, including:
High customer expectations
Low unemployment rates making it more difficult to hire qualified candidates
Inflationary pressures leading some forwarders to bulk up inventory and others to prioritize just-in-time by running leaner supply chains
Shipment volumes declining with the rise of blank sailings
Shipping lines turning to slow steaming in response to sustainability initiatives, further increasing delays
Talks in the US about onshoring vs. offshoring, increasing investment in warehousing
Competing in the new age of logistics technology
As forwarders pivot to respond to today's challenges, Sean Crook pointed out that many companies aren't using their resources to their full potential. "The industry has got incredibly talented and brilliant people," he said. "But one of the things that the industry hasn't done very well is really adapt to new technology as quickly as some other industries."
Beyond simply implementing new solutions, forwarders also need to adjust their business and people models to complement their tech stack.
How to invest in learning and development for your team
Neolink director Sean Crook outlined his organization's early commitment to change management as they adopted new technology. "We always felt like visibility and tech and digital was going to come eventually, but we really invested heavily on the back end straight away," he said. "And that influenced our development plans and that training for everybody that came in."
Crook acknowledged that digital innovation can spark "difficult conversations" for many businesses as some roles become fully automated. However, he sees this as an opportunity for organizations that put in the work to prepare.
At Neolink, offloading manual tasks to automated software has enabled the customer operations team to take more responsibility. After streamlining most of their day-to-day processes, they now have autonomy to learn more about customers and supply chain trends.
Common objections freight forwarders are hearing from shippers
Perceived commoditization of freight forwarding
Despite the rise of differentiation in the freight forwarding industry, experts observe that many shippers continue to view forwarders as interchangeable. Crook theorized that this perception can make customers hesitant to collaborate closely with their forwarding partners. That's why his team makes an effort to sit down with shippers to show them the benefits of opening up.
"We know that if we have customers working with us in the way that we want them to be working with us so that they can achieve 20 to 30% efficiency gains ahead of the marketplace that we've seen."

– Sean Crook
Breakdown of trust in recent years
The pandemic was a tough time in the supply chain industry– particularly for shippers. In addition to rising freight rates and declining reliability, shippers were also finding it difficult to reach providers.
Sal Malici from the Freight & Trade Alliance asserted that an opportunistic focus on profitability has compromised some long-term relationships. "I thought, 'People will remember this," he said. "I think I was correct back then… and I think it's going to be a very interesting year ahead."
Crook pointed out that in the current landscape, forwarders can stand out by offering the promise of transparency. He recalled a conversation with a customer about the expectation of visibility in their relationship. "I'm not going to judge you when everything's going well," they said. "When the difficult conversations and the challenges come up, I want to know about those problems at the right time so that we can make the choices that we need."
Fear of trying something new
As logistics experts note the acceleration of digitization across the industry, many are also finding segments of shippers who are resistant to change. Milici said that he's heard from some shippers that they'd prefer to stick with what's worked in the past. However, Crook asserted that in a new environment, that logic doesn't always hold up.
"I completely disagree with everybody that says we're back to a supply chain normality," said Crook. "If you're in this environment, right now, you can't operate like you were before COVID. Your supply chain will not perform in the same way it did in 2018-2019."
Actionable takeaways to win more bids in 2023
To help prepare forwarders for the year ahead, the panel suggested some key tips to employ in your sales strategies:
Understand who your ideal customer is
Keep your promises
Prioritize transparency by showing proof of your pricing
Focus on where you add value; you can't win business on price alone
Equip your sales team to explain what you're selling
SVP of Sales and Marketing at Logixboard
Jimmy Speyer
Jimmy is a valued member of the leadership team, bringing trademark energy to the sales organization and leading by positive example. Importantly, he was the champion of his camp team when he once ate 23 grilled cheese sandwiches in one sitting.
Director at Neolink
Sean Crook
Sean Crook has helped lead Neolink to become one of the fastest growing companies in Australia, finishing #10 on the Smart50 Awards for 2021. Sean and his co-founder Christopher Makhoul set out to create a business that took the best from both the digital and traditional sides of the forwarding industry. Neolink has seen tremendous organic customer growth since its inception in 2017, and has accelerated since the pandemic. Since the beginning of 2020; Neolink has onboarded more than one hundred and fifty additional customers and at the same time has retained over 95% of their customer base since their inception.
General Manager of Trade & Policy Operations at FTA
Sal Milici
Freight & Trade Alliance (FTA) is Australia's leading representative body for the international supply chain sector bringing together importers, exporters, customs brokers, freight forwarders, logistics service providers and industry groups. Sal is the Head of Border and Biosecurity at Freight & Trade Alliance (FTA) and the Australian Peak Shippers Association (APSA). Based in Melbourne Sal provides member support as well as engaging with key stakeholders such as Australian Border Force; the Department of Agriculture, Water and the Environment and the Port of Melbourne. Sal is a licensed customs broker professional of some 20+ years standing, as well as experience in international freight forwarding and supply chain logistics. Sal has previously held senior brokerage roles at several global logistic providers including Mainfreight International, Damco and most recently Rohlig Logistics, all of which have him well versed to provide his professional advice and support to the international trading community.
VP of Marketing at Logixboard
Shaila Ortega
Shaila is a growth leader and brand strategist with a proven track record in SaaS. Her determination has helped build and scale teams through creation and collaboration. She is excited to continue to cultivate and drive the marketing team here at Logixboard. A lover of fresh pour-over coffee, Shaila uses that caffeinated energy to encourage the team with perspectives and tactics that propel us forward.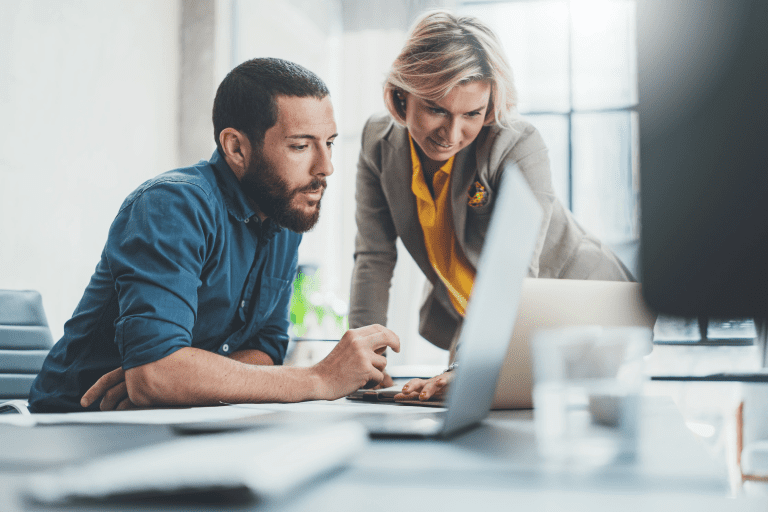 Drive fast, meaningful impact to your business
Logixboard customers report huge and immediate impacts to their businesses after partnering with us. Below is the average ROI over 12 months, based on recent customer survey.