Delight Your Customers. Differentiate Your Services. Increase Sales.
Descartes OneView/IES customers, today is the day your customer experience changes. Forever.
Logixboard, the leading customer experience platform for logistics service providers, is now integrated with Descartes OneView/IES
Now you can now give your customers the modern digital shipping experience they've been asking for, without having to replace your current operating software or spend months and years trying to build your own customer-facing platform.
With the Logixboard integration with OneView, your customers will now have access to a world-class customer experience platform that will help you:
Retain your customers with a platform that gives your shippers on-demand visibility, quick and easy reporting, and in-app messaging with your operators
Reduce the load on your operators by eliminating tedious spreadsheet reports, long email threads, and constant phone calls
Increase your sales – with a differentiated experience that enables your sales team to compete and win against digital first forwarders, and larger competitors
Reduce the Time and Effort to Digitize Your Customer Experience
We believe you shouldn't have to replace your current freight forwarding software, or invest a huge amount of time, resources and money building your own customer-facing platform.
So, we've done nearly all the work for you by building a direct integration between OneView and the Logixboard customer-facing platform.
Remove the burden from your tech team. Our customer success and engineering team will handle nearly all the details of the integration and will be with you every step of the way. 
Your Customers Will Love It. Your Competitors? Definitely Not!
Rather than call and email your team for shipment ETAs and updates, your customers can quickly access the information they need to manage their supply chain on-demand, at any time.
And if they have any questions, they can communicate with your team, directly inside the platform without having to call or email.
Plus, with a beautifully designed, easy-to-use customer experience platform connected to your OneView/IES software, you'll be able to differentiate your services, and win against digital-first forwarders for larger, long-term contracts.
An Additional $50M In New Revenue!
…we fully implemented Logixboard, and not only did this help us retain our current customers, but we won an additional $50M worth of new revenue…

Brandan Mueller, VP of North America for RIM logistics, ltd.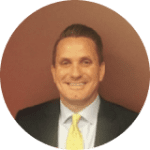 Competition is tough and customers are demanding better tools to manage their shipments when negotiating contracts. We've got you covered.
Our sales enablement team will supply your sales and marketing teams with training and content like videos, flyers, pitch decks, and web pages to help you launch to your customers, position your services and close more deals.
Schedule a Demo and Get Started Today!
Want a closer look at how Logixboard can help you delight your customers and differentiate your services?
Schedule a demo today, and our expert team will walk you through how Logixboard will work for you, answer any questions you have, and help you make the best decision for your business.